Ensign commissions her 63-year-old father as a Navy officer
Tyrone Krause raised his right hand Friday at Naval Station Norfolk aboard the guided-missile destroyer Ramage to take the oath to become a Navy officer — at the ripe age of 63.
Krause, the chief of cardio-thoracic surgery at Jersey City Medical Center, was commissioned as a commander after the Navy determined his 24 years of experience as a heart surgeon warranted a rank that typically takes 16 to 20 years to attain, the Virginian-Pilot reported.
Making the commissioning experience expontentially more memorable, though, was the officer swearing him in: Krause's own 27-year-old daughter, Ensign Laura Krause, who serves aboard the Ramage. The younger Krause then became the first officer her father saluted.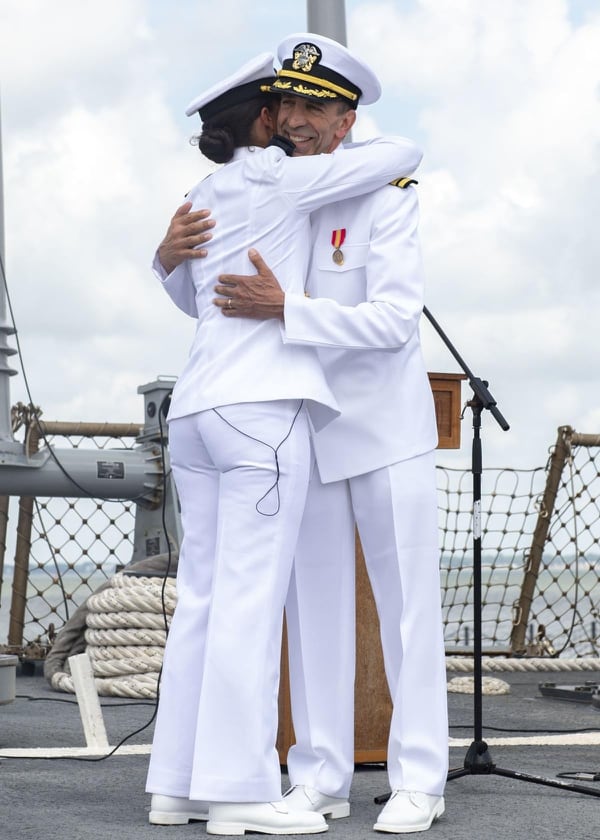 "It feels great, I'm just going to soak it in right now," Cmdr. Krause told 13 News Now. "It's an honor to be on a Navy destroyer let alone being sworn in, by your daughter."
Cmdr. Krause obtained a waiver that allowed him to join beyond the standard age limit due to the much-needed skillset he brings, the Pilot reported.
"I feel, surgically, I'm in my prime. I could still operate very well, and if I can give back and help some of our young men and women in the military, that's what I want to do."
Without his daughter becoming an officer, the elder Krause may have never considered such a unique career path. It was Ensign Krause's recruiter, after all, who discussed the Navy's shortage of qualified surgeons with the doctor, the Pilot reported.
What\'s My Home Worth?
Fill out these basics about your home and I\'ll get back with you!